Ok as soon as I heard about this weekly meme I knew  I had to participate. Reading diversely and supporting diverse authors is so important to me that I want to share and showcase them as much as I can on this blog and I think this will be the perfect way! So check back every Thursday!
Diversity Spotlight Thursday is a weekly meme created by Aimal @ bookshelvesandpaperbacks! each week you pick one book in  three different categories: a diverse book you have read and enjoyed, a diverse book on your TBR, and one that has not yet been released. Check out the announcement post here for more info.
Veda, a classical dance prodigy in India, lives and breathes dance—so when an accident leaves her a below-knee amputee, her dreams are shattered. For a girl who's grown used to receiving applause for her dance prowess and flexibility, adjusting to a prosthetic leg is painful and humbling. But Veda refuses to let her disability rob her of her dreams, and she starts all over again, taking beginner classes with the youngest dancers. Then Veda meets Govinda, a young man who approaches dance as a spiritual pursuit. As their relationship deepens, Veda reconnects with the world around her, and begins to discover who she is and what dance truly means to her.
I've just read this book and I was obsessed with it. This is also my first book I ever reviewed here if you'd liked to check it out!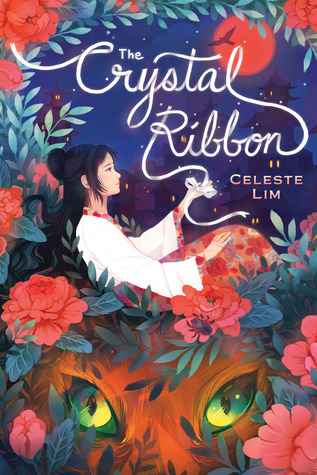 In the village of Huanan, in medieval China, the deity that rules is the Great Huli Jing. Though twelve-year-old Li Jing's name is a different character entirely from the Huli Jing, the sound is close enough to provide constant teasing-but maybe is also a source of greater destiny and power. Jing's life isn't easy. Her father is a poor tea farmer, and her family has come to the conclusion that in order for everyone to survive, Jing must be sacrificed for the common good. She is sold as a bride to the Koh family, where she will be the wife and nursemaid to their three-year-old son, Ju'nan. It's not fair, and Jing feels this bitterly, especially when she is treated poorly by the Koh's, and sold yet again into a worse situation that leads Jing to believe her only option is to run away, and find home again. With the help of a spider who weaves Jing a means to escape, and a nightingale who helps her find her way, Jing embarks on a quest back to Huanan–and to herself.
'It's a boy!' or 'It's a girl!' are the first words almost all of us hear when we enter the world. Before our names, before we have likes and dislikes – before we, or anyone else, has any idea who we are. And two years ago, as Juno Dawson went to tell her mother she was (and actually, always had been) a woman, she started to realise just how wrong we've been getting it.
Gender isn't just screwing over trans people, it's messing with everyone. From little girls who think they can't be doctors to teenagers who come to expect street harassment. From exclusionist feminists to 'alt-right' young men. From men who can't cry to the women who think they shouldn't. As her body gets in line with her mind, Juno tells not only her own story, but the story of everyone who is shaped by society's expectations of gender – and what we can do about it.
Featuring insights from well-known gender, feminist and trans activists including Rebecca Root, Laura Bates, Gemma Cairney, Anthony Anaxagorou, Hannah Witton, Alaska Thunderfuck and many more, The Gender Games is a frank, witty and powerful manifesto for a world where what's in your head is more important than what's between your legs.
I'm really excited to get my hands on both of these books and I heard some amazing things!
What diverse books are you waiting on? I would love to know!
~Arya