Week #2 is officially finished and I got a lot of awesome reading done! Besides reading I spent a lot of my time blog hopping and commenting on blogs.  This week I didn't do a lot of blogging but I'm really hoping to work more on my blog in the next week.
I read a total of 5 books this week and a total of 1,799 pages. Looking at the stats even though I read fewer books this week my page count wasn't that off from last week I think I read a lit less than 100 pages versus last week. As for genre break down, I read 2 graphic works, 1 classic, 1 paranormal, and 1 fantasy. As for rating breakdown, I had a rough week. Of the 5 books, I really only enjoyed 2 of the books.
Since I joined a whole bunch of challenges this year I really want to keep track of what I am accomplishing each week.
Nonfiction Challenge- 4/25
Beat the Backlist(own books)- 1/25
Commenting 7/365 ( eek a little behind!)
Currently Reading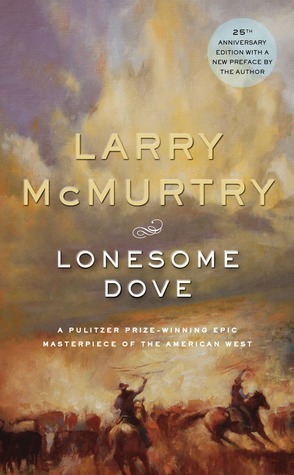 Up Next
I joined a few read-a-longs for the year. So I need to pick up the next books for those. One of the read-a-longs is for The Lonesome Dove I listed above but besides that, I need to read two others books this month.  I finally got all 3 books from the library so I can finally join in.
---
How was your reading week I would love to know?