Created by Sam @ FictionallySam and Clo @ BookDragons, this event is about bringing the whole book blogging community together, under the umbrella term, "Bookend Events". 
What It Is
Posting a minimum of 3 blog posts (you can use the prompts or not, up to you)
Taking part in the Tidyathon
Now, you don't have to do ALL of them. You can do one or both. It's totally up to you.
The Rules

Book reviews don't count as part of the event – but you're more than welcome to still post them throughout the month. Just remember they won't count as part of your 3 posts
Not restricted to a theme/topic – you can post about whatever you want, however,  we do encourage discussion posts and/or creative post types to branch out and have fun!
General Topic Ideas: Discussion Posts, Tags/Awards, Memes, Writing Themed Posts, Blogging Themed Posts etc.
You MUST include the Bookend Events logo somewhere on/within your post, this is so we know which posts are part of the event/got inspired through the event. It also helps us with blog hopping.
Hosts and Daily Calendar
---
I missed the last round of Bookend Events but I'm so excited to be able to participate in this round. I have a couple of posts already planned for this event for the month and I am really enjoying seeing all of the posts so far and blog hopping.  Another element of #BEspring19 is Tidyathon which is an added element to this event. I'll link the info post here. I have a lot of things I need to get done but I'll try to share some of the top things I want to get done.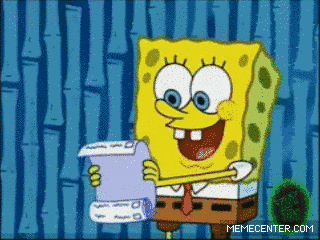 Write and schedule at least 3 posts for #BEspring19
 Organize Catagories and Tags
Update challenge progress pages
Work on Book Review formatting and style
Experiment with Pinterest for blog
Combine all of my Blog post ideas lists into one.
Take photos for Instagram
Are you participating in Bookending Spring 2019? Comment below!