Hey Guys
I'm happy to be back with one of my favorite types of posts! Even though I'm horrible at posting these each week they really do help me keep on track so I'm happy to to bring them back. This week I was mostly sick at home which you would think I would get a lot done but I mostly slept and cleaned house we have an inspection coming up in the next week or so. Also since I did a monthly wrapup some of these books might overlap a little bit until next weeks wrap up. Also in my usual fashion, this is super late. Next week's will be up on time though I promise I already have it in my drafts and I'm just updating it as I go!
What I Read
It was a slow week but I'm pretty happy that I finished anything with how sick I was feeling.
Currently Reading 
Quintessence is the more popular of Serena's books after reading her Queen of Vamps book I am really excited to get a chance to read this series. I feel like I'm going to binge read them!
Added to the TBR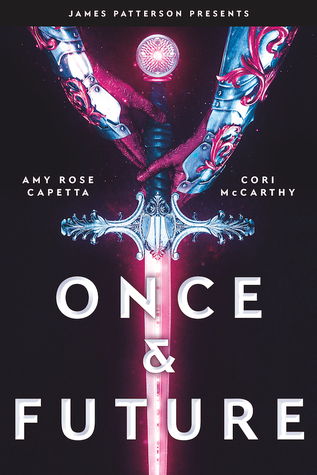 Symptoms of a Heartbreak by Sona Choraipoira
Emergency Contact by Mary H.K. Choi
The Risk (MindF*ck #1)by S.T. Abby
Once & Future by Amy Rose Capetta
---
How was your week?