Happy Tuesday! This is my first time participating in Top 5 Tuesday but I am so excited to join in this week. This week's theme is Top 5 Fantasy. Fantasy is a genre that I haven't explored very much of which is really sad since its one of my favorite genres. I'm really looking forward to everyone's posts so I can add to my never-ending TBR pile.
Top 5 Tuesday is hosted by Shanah at Bionic Book Worm and each week there's a different bookish topic to discuss. If you're interested in participating, or checking out Shanah's blog, click here!
The 13 1/2 Lives of Captain Bluebear
I don't think I've heard many people talk about this book but I was obsessed with this! The writing reminded me of Dr. Seuss and I thought it was really interesting to read. It went really fast as well I read this only on my lunch break for a week at work the writing really transports you into the book and I was blown away. This below quote was all I needed to be sold on picking up this book. 100% recommend!
"A bluebear has twenty-seven lives. I shall recount thirteen and a half of them in this book but keep quiet about the rest," says the narrator of Walter Moers's epic adventure. "What about the Minipirates? What about the Hobgoblins, the Spiderwitch, the Babbling Billows, the Troglotroll, the Mountain Maggot…Mine is a tale of mortal danger and eternal love, of hair's breadth, last-minute escapes."
The Name of The Wind
Patrick Rothfuss has made a beautiful world. One of my favorite themes in books is when a character is telling a story. This is a prominent element in this story and I love reading both in the present and in the past and that can be a really hard feat to make both sides of the story interesting enough for the reader not to prefer one over the other. This is a really popular series so I won't say much more about it.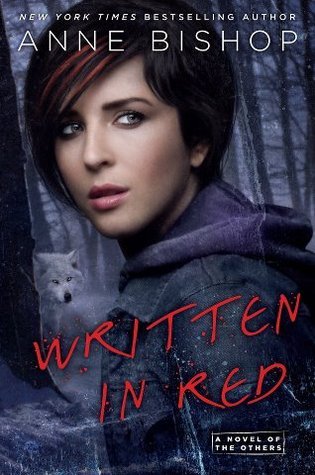 Written in Red
This is an Urban Fantasy that is amazing. This book has a little bit of everything in it. We've got "psychics", vampires, shifters, found families, prophecies, and a slow burn romance across the series that is agonizing to wait for.
The Hobbit
Out of all of J.R.R. Tolkien, this is my favorite. I know not what you were expecting but I would pick Bilbo any day over Frodo!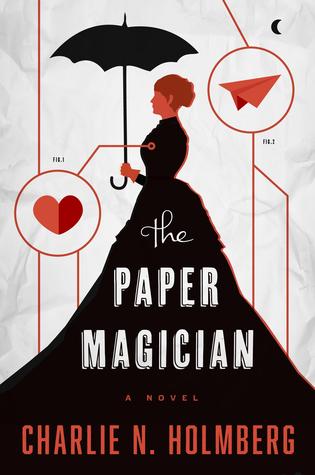 The Paper Magician
To be completely honest I wasn't sure if I was going to include this book in my list or not. This book I initially didn't rate that high but it is one that I think about a lot. For me, the fact that I'm still thinking about it is a great sign and I'm honestly really surprised I haven't continued on with this series. The premise is really strong I love the way the magic/alchemy is perceived and how it works. The magic system alone was worth the read for me.
---
What are some of your favorite fantasy books?
~Arya