This fall I have a ton of amazing shows that I am really enjoying. The fall lineup this year is absolutely amazing and I have a new show to watch almost every day in the week (other than Saturday). There are a lot of amazing shows and I am so excited to share with you what I am watching right now.
The Good Place
I'm so sad this is the last season of The Good Place I love this show for a good laugh. However, I'm glad that they aren't dragging this out and that the show is ending where they thought it should. This season's plot is not as enjoyable for me as the first season but I am really interested to see how it ends.
 Mom
This show is also one of my go-to when I need a good laugh. I love the growth of all of the characters and there expanding cast has been amazing. I am said that in the later seasons they removed the "mom" aspect and focus more on the group though. I loved the realistic Mom moments that Christie had to juggle as well as her addiction and career.
I'm always nerves to start a new show when it premieres in case it gets canceled and we never get closer but when I heard about this premise I was immediately intrigued and it is so amazing! I love crime shows and this one is quickly climbing the ranks as one of my favorites right now. I love that there are a ton of unanswered questions that are slowly unraveling.
911 had an amazing kick of this season. The first few episodes were all the same  day and the cliffhangers were killer. I'm really loving the exploration of the characters this season its very different than the last 2 seasons. If you've never seen this show I really recommend it! Also a spin off has recently been announced called 911 Longhorn.
Olivia Benson is one of my favorite characters of all time and its amazing to me that this show has been on for almost my whole life. I think almost everyone has heard of this show so I'm not going to go on and on about this one. However, I did really love them revisiting some of the older episodes in this season it is really fun to see some of the older shows again.
This season starts of with a bang Shaun is on his first date and it was such a good episode. All the residents get to do their first lead surgery this season and I am so excited to see how they handle it. If you are a fan of medical dramas this is a great one. Shaun is also autistic I can't speak for the rep but I think its a good point to mention.
The last season finale killed me!!!! Ugh it was such a rough way to end a season. This show is one of those shows where you get one answer and a thosand new questions appear. We have a new character this season and we are in for a really good season! This is my favorite show out of the bunch if you like Criminal Cop shows full of drama and mysteries give this one a go.
I'm sad to see the ratings for this show I'm really enjoying it but I can see how  its a turn off for a lot of people due to the subject matter. The main plot of this show follows Julia the daughter of a prominent IVF Dr who has been used his own sperm to father dozens or more children while working at his facilty. The focus is on 3 of his daughters coming to terms with their new reality. This show I think would do amazing I think on a different  night there are a ton of really popular shows on at the same time as this one.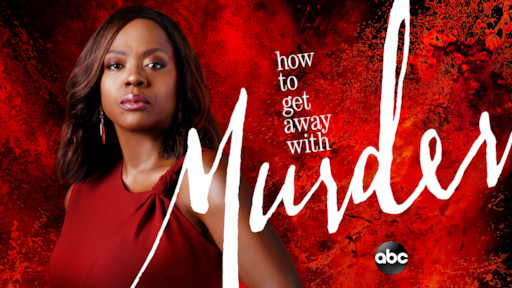 The final season of this show is on right now and I'm sad to see it go but again I'm happy that its ending as planned and not drawn out. Laurel isn't a character so far this season which is sad since she is one of my favorite characters. I'm liking this so far but I'm bracing myself I don't know how it is going to but I'm excited to see how it ends.
---
This season is amazing for T.V. What are you watching right now? I'm always looking for new shows to watch!