Another month has come and gone and it's time for my monthly wrap-up! April felt like it zoomed by at high speed! With lockdown, I decided to increase my Goodreads goal to 366 books! Deciding to do this means that I am really far behind but I made really good progress to be back on track! In April I managed to read 41 books!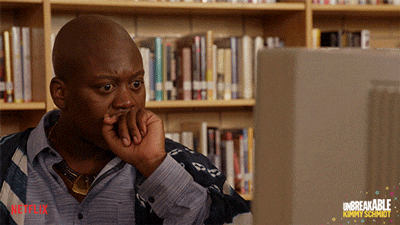 Ok, I'm normally a pretty quick reader already but that number shocked me! Since I can't do much besides work and I've sucked as a blogger this month I haven't been doing much other than reading! I'm hoping to get back on the blogging horse since my mental health is in a little bit of a better place. So hopefully that means I'll be back to doing my weekly wrapups which are a lot more manageable than these monthly posts since I can't go into as much detail since there are so many books!
---
So April was a lot of books and I had a lot of fun with most of the books I read this month. I recently started listening to audiobooks again while I've been gaming. I've mostly been playing Animal Crossing but I've also been playing Pokemon. I am really enjoying trying them out again! I also discovered Tor original shorts towards the end of the month and I have quite a few that I want to read in the future. I'm really enjoying reading them and they are really quick to read and great palette cleansers.
May is already starting to be promising! I got a whole bunch of my library holds that I have been waiting for! There are also some readalongs and readathons that I am really excited to be joining in as well I can't wait to see what May brings.
---
How was your reading month? What did you read?