It's about halfway through the year so it's time for one of my favorite tags! I also love doing tags to get back into blogging so this is a win-win! So let's get right into it!
How much have you read?
As of 06/29/20 I have read 165 books so far this year. I actually increased my Goodreads challenge this year to 366 due to Covid. I'm currently about 15 books behind.
What have you been reading?
I'm still in a really big romance mood and I've read mostly romance so far this year. This year I really wanted to focus on mood reading and only reading things that I want to read. I think that has been going really well for me so far. I've also been trying to continue and finish series off that have been pushed to the backburner.
Best book you've read so far in 2020?
I've read 2 really amazing books so far this year. Both were really different but I really wanted to share them both. They are very amazing books and I loved both of them so much
.
Pet was absolutely amazing I don't tend to read books that are "utopia" based they tend just not to interest me but I was so blown away by this book. I was left with so many thoughts and feelings while reading this I highlighted and wrote comments all while reading this book it was so good. I loved that Jam was trans but that was just part of her identity and not the focus of the story. We need more books like this were people of the LGBTQ+ community get to be the star of a story without there LGBTQ+ being the focus. I have so many thoughts on this book and I have a review/discussion coming for this since I have so many thoughts.
Dirty Letters is my favorite romance that I've read this year. I liked so much about this book. I love books that have a nontraditional element in them in this case the characters communicate through letters for part of the book and I loved that element so much. Also, I thought the chemistry between the mains was amazing and felt natural. We also had an amazing found family and finding yourself storyline. Our main also had agoraphobia I can't speak on how the rep was handled but I liked that she wasn't fixed by the romance and it didn't go away or fall away to other plot points.
Best sequel you've read so far in 2020
I am loving the world of The Bullets and I think I liked this spinoff more than the original series. The 2nd book in this duet was made in a bindup with the original first book and the changes the characters went through and the way the characters were so damaged and hard to love. This book was so worth the wait and I can't wait to read more in this world. Especially since my favorite character is finally going to be back. *fingers crossed* If you love anti-heroes then this book is really one you shouldn't miss.
New release you haven't read, but want to
Everyone is talking about this book and I can't wait to get my hands on this one. I think this is the most talked about new release that I've seen and it just sounds amazing.
Most anticipated release for the second part of the year
As soon as I saw that this had a release date I was so excited, this is the 3rd book in the Four Horseman series. Initially, I was worried to see how this series progressed since I loved the first book so much but the 2nd book was just as amazing and I can't wait to see how the next continues the story. If you haven't heard of this series it's a connected series following the 4 horsemen being released on earth and so far a woman showing them the good of humanity.
Biggest Disappointment
Ok so I've heard great things about Marie Harte but this book was just plain bad. The writing was rough, the plot had so many holes. and the rep was horrible. Also, this was marketed as a standalone but it followed side characters from another book and it felt like the author expected you to know everything that happened in that book to understand this book. No characters were introduced other than by name and the story just continued like you knew everything about them.
Biggest Surprise
It was so hard to pick one book that surprised me this year. So I picked two. Whispers and the Roars was recommended to me for Smutathon but I only just got to it. This book was dark and twisted and honestly I don't want to tell much about it since going into this blind is the way to go for this book. However I do suggest you look up triggers before trying this book since it is very dark.
Little Birds was also a really great book. The reason this surprised me so much is that I tried to have low expectations for it since it is written by one of my favorite youtubers Hannah Lee Kidder. I don't know why I was so worried when Hannah has always been a amazing writer and I can't wait to read more by her. This book is a collectio of short stories and they were all really good.
New favorite author (debut or new to you)
I usually don't add authors to my favorite author list very often. However, I think it would be a lie if I don't say that Frankie Love has been my favorite new to me author this year. At the time that I am writing this I believe I have read 11 to 12 books of hers and I have more on my TBR. I was completly obsessed the Way to a Man's heart series this year and read all 10 books as quickly as they were released. Frankie writes really amazing punny romances and I love them as "palette cleansers" in between other books. They are mostly insta love but they are really cute and I love that in this series they interweave. I can't wait to read more of this author's backlist.
Underrated gems you've discovered recently
Dear Professor is a really interesting short book. It's actually a letter to Donna's stalker and I listen to this as a Scribd original audiobook and I could not put this down. Basically this is Donna writing a letter to her stalker with everything she wished she could say to him. This letter was so powerful! I also learned that she has a whole book about being stalked that goes more into detail and I have that on my TBR now.
Fangs is a graphic novel between a vampire and werewolf and it is so cute! This is a great story and I was happy to see that it is written by Sarah Andersen the author of Sarah Scribbles. You can read it on Tapas if you use that or as a bound up on your favorite retailer sites.
Taming Demons for Beginners was a ad for me on Facebook! Normally I don't click all of them but this one always caught my eye when I was scrolling by so I finally took the plunge when I discovered it was on KU. I was obsessed with this book! I read it in one sitting and I am so sad that I have to wait for the 2nd book to come out. This was a really interesting take of demons and I loved the general world. This is actually a spin off series for another series that already has multiple books published. I haven't read the other series and it was still really easy to understand and I will probably pick up the other series because I hate waiting for the next book in this series.  The basics of this book is a outcast teen girl sorceror moves in with her uncle and discovers he is doing something much more sinister and capturing demons to sell. Of course everything goes down hill from there and Robin is thrust into a world she never thought she would be part of.
Rereads this year
Normally I don't have a book for this question but I reread Sideway Storied from Wayside School. I decided earlier this year to reread the original 3 books in this series because it was announced that a fourth book in this series was coming out after 25 years! I'm slowly making my way through this series since I'm reading it to my little sister at bedtime but I'm having a really good time.
Newest fictional crush
So I don't really crush on characters when I read books. I tend to love characters together but I never imagine a character as my book boyfriend/girlfriend. However, if I had to pick a character that I liked personality I would pick….  Mike from Resolutions.
For me, Mike was a really realistic character that I could see me be interested in a person like him in real life. Mike was our main's best friend that she has been hopelessly in love with for years. He was such a supportive friend throughout this story while JAne
Newest favorite character
Ugh, I hate this question! It is so hard to pick a favorite character after being in the head of so many characters. There are so many amazing characters that I've read about but I think I'm going to pick Kate from Wait with Me by Amy Daws. Kate is a person that I would love to be friends with in real life. She was funny and quirky and a book lover that I know we could be great friends.
If you haven't heard of this book before and you like romance I for sure recommend it! Kate is a erotic author who hasn't been able to write for a while. When she has to get her tires replaced she discovers that the local tire shop is the perfect place for her onspiration and has the best writing day that she has ever had. She then precceds to sneak into the tire shop every day in the hopes to finish her book in time for her deadline. However, Kate isn't as sneaky as she thought and has caught Miles, one of the mechanics' eye!
Book that made you cry
I've been avoiding books that make me cry. This year has been hard enough that I have been trying to reaad for enjoyment and crying tends to be not what I need. I'll probably avoid books that are made to hit me hard in the feels for the rest of the year butwho knows maybe I'll feel better in the 2nd half of the year and be able to handle a hard hitting book.
Favorite book-to-film adaptation
I haven't watched in films based off of a  book this year at least not knowingly. The only books that I read this year that has an adaption, that I know of, is the Locke & Key series that I finally finished!
To be honest, I haven't heard anything about this adaption either good or bad so if you've seen it let me know in the comments if it was worth the watch!
Most beautiful cover you've bought this year (or received)
I haven't bought or received any books this year! I don't normally buy books so this wasn't a surprise for me. I tend to read from my library or through my subscriptions with Kindle Unlimited and Scribd.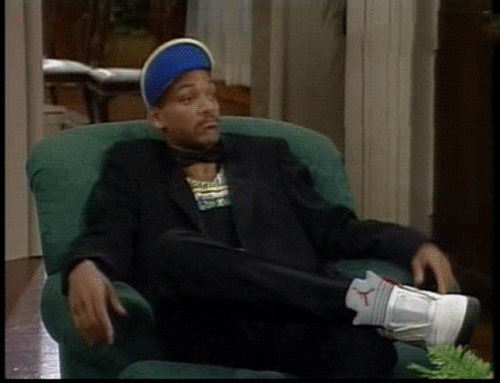 What books do you need to read by the end of the year?
Favorite post you have done this year
I think I would have to go with my reading challenge from a couple of weeks ago where I tried to read as much as I could in a 24 hour period. I had a lot of fun with this one and I want to do more reading challenges in the future!
Favorite book community member
This is such a hard question there are so many amazing people that I could mention but I feel like Jesse from Books and Bowties is my fav! They have never posted a video that I didn't want to watch. Be it a review, vlog, discussion, or my favorite Spiling PositiviTEA! They are a voice that I just love seeing in my subscription list. If you haven't checked them out you should do that now! Jesse @ Books and Bowties!
Woah, this was a lot harder than I though it was going to be! I thought I had answers for all of the questions beforehand but I changed a lot of my thoughts while writing this. 2020 has been a really interesting reading year!
I can't believe we are already halfway through the year and if the 2nd half is anything like the first half we are in for a long 2nd half.
I'm finally settled into my new job and have a set schedule so *fingers crossed* that means my posting will be better. I'm actually writing another post right now so atleast a couple more should be coming your way!