Hello guys! I've been working on a lot of things besides this blog lately so I thought it was time to catch you guys on what is happening in my life!
The big update is I started a new job! In my last update in May, I talked about how I was not happy at my job and I am so happy to announce that I started a new job in June!!! I was so excited about the opportunity and I love it so far. This week will be my one month anniversary and I am so excited because I am loving my new job!!
I'm working at an independent mail order pharmacy and I really enjoy it! The experience is really interesting compared to retail. In retail, you do a little bit of everything and it was really stressful. At my new job, everything is divided into teams who focus on one element of the job and my department is refills. So I basically call Drs and patients in regards to med refills. My job also has a set schedule now so I've been finding that I've had a lot more time to work on things. So I've been getting a lot done in my life and it feels great. I work 9 to 5:30 Monday through Friday with the option for overtime if I want it. I also get my own little cubical and desk and I am loving it!
I've been spending a lot of time at my grandma's when I'm not working and helping her with housework and chores. This is pretty normal for me and one of the reasons I took my new job since I can stay with her more at night. My grandma has started to possibly show signs of dementia or Alzheimers. This week we got her into the Dr's to discuss and she is currently starting meds for depression. The Dr thinks she might be having a foggy memory due to being depressed.  I'm hoping that he is correct and that the meds will help but I'm also skeptical since it seems bigger than that to me. She has been very scattered and has been accusing people of stealing from her As well as moving things and not remembering where she put them. Then the next day or two she will act like she doesn't remember so it feels like it is something else entirely. No matter what the general cause is I'm really grateful that I am able to spend more time with her and be part of this journey with her.
When I'm not at my Grandma's I've been spending a lot of time working on getting more organized. I've been cleaning through all of my things and the amount of bags of stuff that I've gotten rid is both astounding and unreal to me. I've also started to finally organize more of my online life. I have some goals that I really want to accomplish and I feel like once I'm more organized and comfortable in my new routine I'll be able to work on some of my bigger goals. I've been trying to get more organized for my blog and actually determining what I need to feel organized and productive for my blog. Besides getting organized for blogging I really want to start focusing more on learning to code and possibly going back to school. Right now I don't feel like I'm where I want to be in my life and for the first time in a long time I feel like I have the ability to get my life back on a path that I want.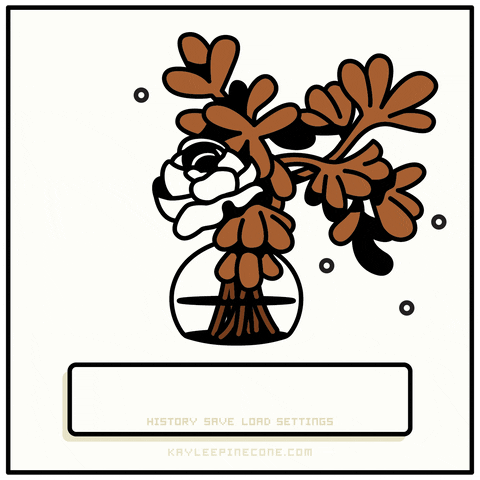 Thank you guys so much for hanging around and being part of this journey. When I started this blog I had so much fun and drive for this blog and until lately and I really appreciate all the kind words and encouragement you guys have given me while my mental health hasn't been the best.
I don't want to make any false promises right now about how I'll be back but I am working on creating a blog schedule that works for me and am in the process of mass writing some blog posts so I have a little buffer. Doing this in the past was great and helped me a lot and it also allows me to be a better member of this community. Since I won't be spending a couple hours writing, promoting, and editing all in one go.
Alright one last thank you! Thank you for reading this post all the way to the end this one was a long one and I really appreciate every one of you. I'll see you soon!