Top Ten Tuesday was created by The Broke and the Bookish in June of 2010 and was moved to That Artsy Reader Girl in January of 2018. It was born of a love of lists, a love of books, and a desire to bring bookish friends together.
Today, we are talking about books that should be adapted into Netflix shows/movies
I don't watch book adaptions usually. Most adaptions don't appeal to me because I hate being disappointed when the movie doesn't match my expectations but my taste in movies can be very different from what I like in books. So even if a book isn't for me that doesn't mean it can't be a good movie for me. So this was a hard prompt for me. I did try to suspend disbelief and imagine a great adaption so in a perfect world these would all be amazing and match the books perfectly!
The Illuminae Files is more of it's not you its me moment. I don't love Sci-fi as a book but I love Sci-fi movies. I feel as a movie this would of captivated me but as a book I really wasn't drawn into the plot until 3/4 of the way through.
I-Robot already has a movie clearly I even picked the cover with Will Smith on the cover, However, there is so much that wasn't cover in the original movie and I really want to see more and if they could talk Will in to doing it to I wouldn't be mad.
Captain Bluebear is the first book in the Zamoien series at least in the English translated version and even though this book is over 700 pages I read it in a day! This book reminded me of Dr Seuess in the way it was written and I was obsessed with it! I would love to see this in a visual format!
This book is probably going to be in my top 3 books of the year! It was so powerful and the subject matter and themes it talks about are so important. I know that people are loving it that are reading it and I just want it to get an even bigger audience and the easiest way to do that is to spread out to a different form of media. I would really worry that the "magic" of this book could be lost in translation but I would have my fingers crossed the whole time.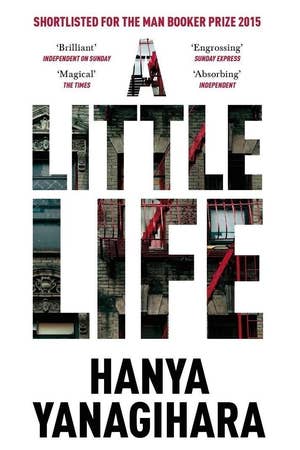 I still haven't finished this book because I can already tell it is going to wreck me! I plan to add this to my TBR to finish but the part that I read was so amazing! I would love like a series on this where they took all the time they needed to hit you in the feels. I would need tissues and the next day off to wallow but I would love the shit out of this!
I'm thinking of the masses for this one crime series are huge so I think this would do really well. I love this series If you haven't read it our main is a serial killer on a path of revenge falling in love with the FBI agent determined to catch her.
I read this years ago on Webtoons and it is now getting traditionally published so please check it out! The art is fabulous and the plot is amazing! I would love a animated version of this in the future!
I am in desperate need for more shows that feature mental illness and this is one of my favorite books dealing with mental illness. I'm not a own voice reviewer so I can't say it has great rep but it hit a special place in my heart so I would love an adaption for it!
I love all of the books by Brian Selznick but this one has a very special place in my heart. This story reminds me of my grandfather and the stories he would tell so I would watch the shit out of it! I often read this book when I miss my grandpa so I would love to have a visual story to go with it!
You know how paranormal stories like to draw out a romance for seasons and seasons? Well this is the equivalent in book for however I really love the romance for this series. It was really realistic and cute. Besides that the characters and the word is really awesome so I would love a series for this book!
That's it 10 books I wouldn't mind an adaption for!
What books do you want an adaption for?