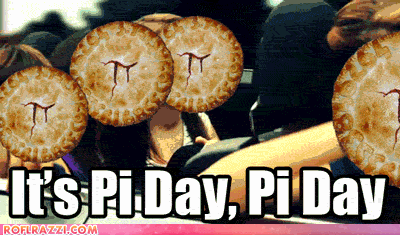 Hey guys Happy Pi day!
Also Einstein's Birthday!
For those of you who don't know what Pi day is it is a national(international?) day celebrating the mathematical constant known as pi π <— that guy right there. They celebrate it today because of the first 3 letters being 3.14 which corresponds with today. It's technically a "math" holiday but also corresponds with science so I'm including both. I'm a science nerd and major so I'm always happy to talk science so I thought I would share some books that are currently on my TBR
Women in Science celebrates the achievements of the intrepid women who have paved the way for the next generation of female engineers, biologists, mathematicians, doctors, astronauts, physicists, and more!

This book looks gorgeous and I am always excited to read anyting that features women doing amazing things!
 Stephen Hawking's worldwide bestseller A Brief History of Time remains a landmark volume in scientific writing. But for years readers have asked for a more accessible formulation of its key concepts—the nature of space and time, the role of God in creation, and the history and future of the universe. A Briefer History of Time is Professor Hawking's response

With Stephen Hawking's passing, I want to get to his books even more now. I've read sections out of his book throughout school but never it in entirety and it way past the time.
 While you wait for your morning coffee to brew, for the bus, the train, or a plane to arrive, Astrophysics for People in a Hurry will reveal just what you need to be fluent and ready for the next cosmic headlines: from the Big Bang to black holes, from quarks to quantum mechanics, and from the search for planets to the search for life in the universe

Neil Degrasse Tyson became a household name back when he "killed" Pluto, okay made it not a planet' and I've always wanted to read more from him. I've heard this is a quick read and I'm very excited for it,
A Summer Reading Pick for President Barack Obama, Bill Gates, and Mark Zuckerberg

From a renowned historian comes a groundbreaking narrative of humanity's creation and evolution—a #1 international bestseller—that explores the ways in which biology and history have defined us and enhanced our understanding of what it means to be "human."

I've heard amazing things about this book. My history of "humanity" is limited and I think this would be a great overview before delving into specific aspects of history
The phenomenal true story of the black female mathematicians at NASA whose calculations helped fuel some of America's greatest achievements in space. Soon to be a major motion picture starring Taraji P. Henson, Octavia Spencer, Janelle Monae, Kirsten Dunst, and Kevin Costner

Do I need to say anything more about this one? Honestly, I've heard mixed reviews on the book so I'll give it a go and if it's not for me I'll just watch the movie.
In this stunning new book, Malcolm Gladwell takes us on an intellectual journey through the world of "outliers"–the best and the brightest, the most famous and the most successful. He asks the question: what makes high-achievers different?

Who isn't curious about how success works? I've heard good things so far and I'm excited to give it a try!
Here are some of the most exciting books I'm looking forward to in the science/math genres and I can't wait to see for myself how they are. Do you read books in the science or math genres? I would love some recs!